Howzit, before you read any further, start the tunes up on the youtube player below. Mahalos Is it playing? Righteous! This will help you picture what we saw and feel what we felt on an evening I won't soon forget. It's Tuesday, November 3rd and I just picked up Uncle Waldo off Main Street in downtown Seal Beach. We are driving south on da 405. The clock is about to strike midnight as we're cruising through the fog. Ho! It's so tick, cuz. I can hardly see up ahead. Moon roof open, windows down, heated seats a toasting, heaters blasting full on, and Jimi as loud as ever. The pedal is set with da cruise control at a mellow 100mph and spirits are high cause we're on a mission.

Waldo starts talking story and tells me about growing up in Long Beach when he was 14. He was doing a community service work program for some sort of the usual trouble a blonde hair blue eyed skate rat gets into growing up in So Cal. The work typically involved cleaning up the maintenance ground and vehicles of the Long Beach City Works and Police Department. One day a cop asked him if he drives. Waldo didn't say anything he just answered with an assumptive smile and a slight nod. The cop threw him some keys and directed him to start taking vehicles back to their stations from the yard. Uncle laughs to himself as he recalls what happened next. His first car to return is a squad car that he races around the city at stupid speeds. At one point, he slams the brakes on and proceeds at a crawl. All the cars behind him screech to a stop and slowly follow for a few blocks before finally passing. He laughs at their expressions as they are dismayed to see a 14 year old long haired boy driving a black and white around town creating havoc and traffic jams galore. Like usual Waldo pulled it off and even got to drive the patty wagon.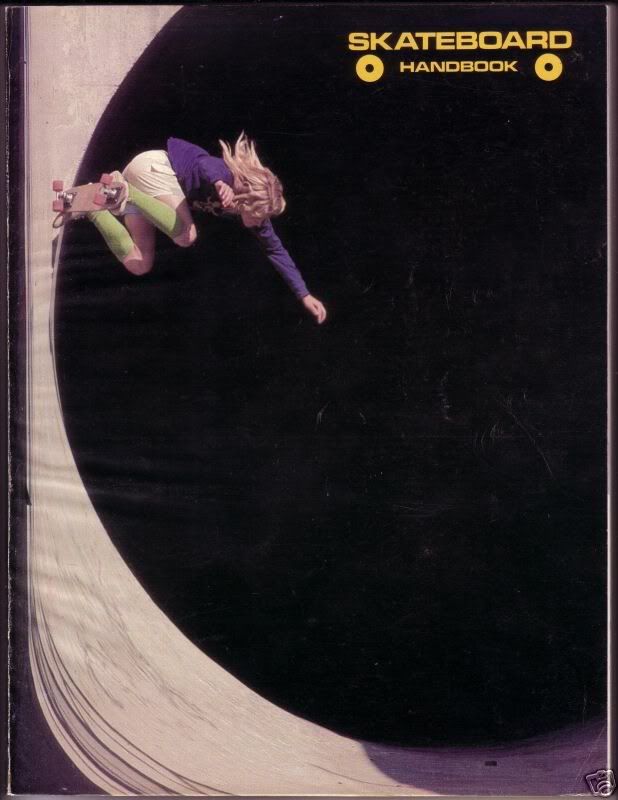 It isn't long before we arrive in Laguna Beach. As we start our way up a 20% grade hill, Little Wing comes on. Jimi is singing, "Well she's walking, through the clouds. With a circus mind, that's running round. Butterflies and zebras and moonbeams and fairytales. That's all she ever thinks about, riding with the wind." Before he can finish the first verse, we burst through the fog. The harvest full moon is incredible, as its moon beams are shining so brightly. There isn't a single cloud above us. We park, walk around a gate, and begin walking up our private runs. We are above all the city lights on a ridge road that descends from both sides of the road rather sharply. The scenery is normally filled with the Pacific Ocean on one side and a series of valleys, crags, and inland city lights on the mountain side. Not tonight, instead, it's filled with the fog down below. It resembles a giant puffy cotton ball blanket glowing. Much like what you would see out the window of an airplane flying just above the clouds. It's so bright out. The fog is reflecting back the light and the road's reflector's are lit as well. The road is dry and the wind calm.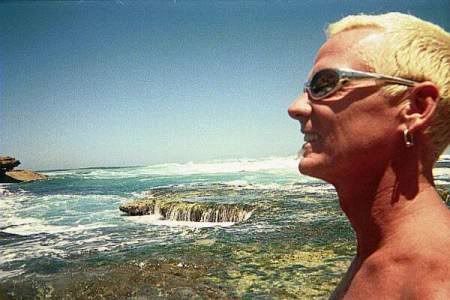 As we're walking up the first hill, we are just taking in the scenery. Waldo is sporting a stylish black leather jacket, green dickies, some Vans, and a black half-shell helmet. He was riding his signature Inouye's Pool Service board with Tunnel wheels and Tracker trucks. His hair is a golden yellow with a subtle orange stripe down the middle. Waldo has been written up several times in the paper comparing his far out hair styles to those of NBA legend Dennis Rodman. Once he ran into The Worm at a bar in Newport Beach. He walked up to Dennis toe to toe; chest to forehead. Waldo cranked his neck all the way back so he could look up at him eye to eye and said, "Newspapers keep comparing our hair. If you have a problem with that than we can step outside." Well they did, Rodman saw the article, laughed, and told him his money was no good here and they've been ever since. Waldo is chock full of great stories and loves sharing them. I can keep going and going but will try and get back on line here.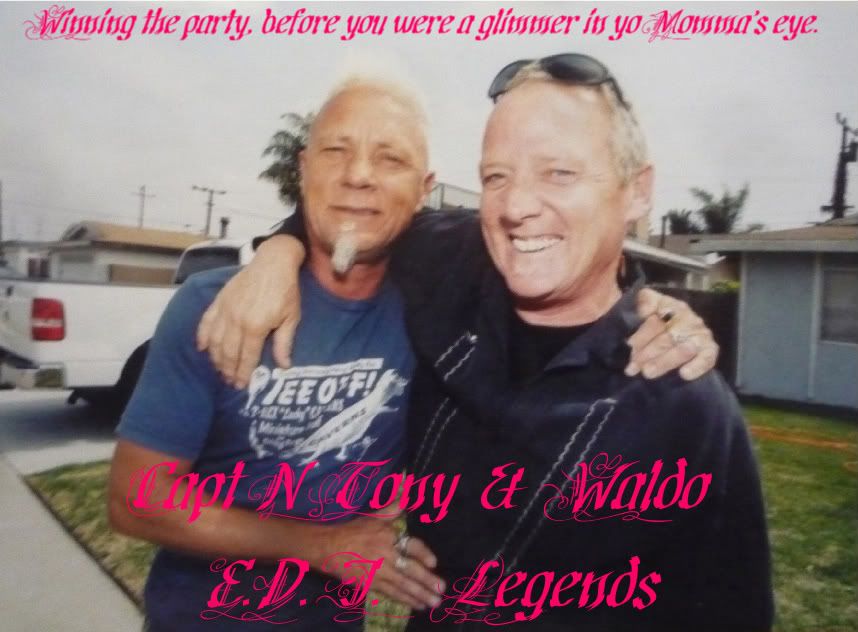 I was sporting a slick black button up jacket, navy blue Dickies, Duane Peters hi-tops, and a black full face. I rode my polished Rogers Bros 3 piece with polished Randal Comp IIs dropped thru, Retro Zig Zags, and Biltin Bearings. The polished board is magical on full moon nights as it reflects little glimmers of moon light back into your peripheral vision. As we get to the top, Waldo is a little nervous and asks me to lead. I roll down the 25 foot bank and onto the road. The hill drops then leans into a banked lefty just before rising slightly uphill. Just as you crest, it immediately drops again down a straight and into another lefty followed by a righty. As you exit the righty it drops suddenly into another straight and back uphill into an off camber lefty. That's the mellow run. Next we walk up higher from where we last stopped. This is the steep one. We turn around back downhill, drop our boards under our feet, and push off. We rip through a sharp left and into a banked righty. This right is really fun as there are no level sides to this section. It just drops down very steeply. Sometimes this section is overhead with fog which is always epic. You dip into it before rising back out of it on the following uphill. After that quick rush, you partially skate and walk the middle section back to the first hill. Once at the top of the bank you roll down the opposite way and into a long straightaway that jogs left before sweeping through a banked right. As you go through the righty there is a giant bush located on the road at the inside of the apex that I often stick my hand into; just like when I 'm getting barreled in the ocean.
Sometimes you see deer, coyotes, often goats, but tonight it was the wise old owl that followed us from hill to hill. I often went first then waited for Waldo as he would shoot down. I could spot the owl about 20 feet above and behind him soaring silently and patiently scanning the fields for any prey we might stir up. After a few runs, we trade boards and he admits this is the first time in 15 years that he has bombed a hill standing up. I'm speechless after hearing that, especially since his tuck was solid. He tells me how he was having a shitty day and that work has been really slow, but riding a hill again brought a smile to his face. He felt a little wobbly but it was probably because he needed a drink. We laugh cause he's got the d.t.s while skating with D.T.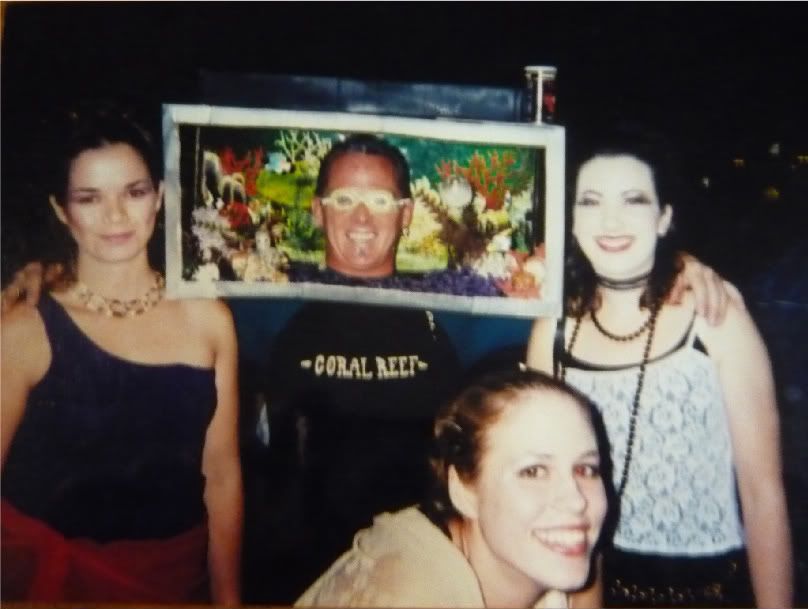 Waldo skated in the Signal Hill races in the 70s. The first year was a closed race, but the following year Waldo competed. He was the ONLY one to stand up on his skateboard. Everyone else prior had lay down and some rode long 2 x 4s with trucks on them. That day's winner, Sam Puccio, even had the local college track team pushing him into it. Which is why he won by so much. Waldo was pissed and proclaimed, "That's not skateboarding, he was street luging!" He coined that term then and later went on to make just as big of an impact on the future luge scene just as he killed the 70s and 80s skateboard scene.
Although he may have taken a break from speedboarding, the 52 year old Autry has been skating now non-stop for 45 years. He has often been spotted at skate parks and backyard pools for over 4 decades. His life has been one adventure after another and if he ever writes a book about it, it will be hard to put down, guaranteed.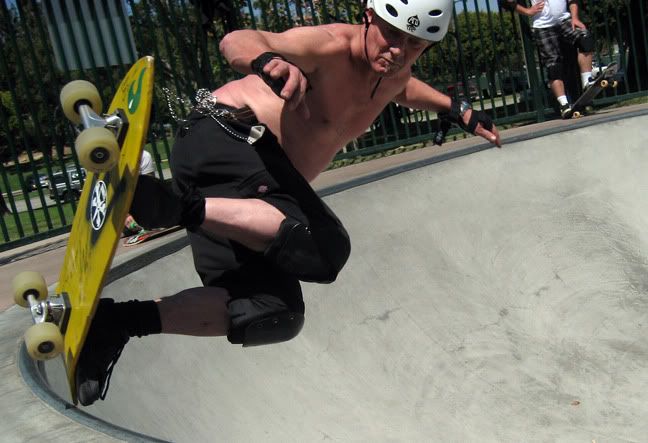 After countless runs we decide to leave. As we drive away, Jimi, finishes with the next verse of Little Wing: " When I'm sad, she comes to me, with a thousand smiles, she gives to me free. It's alright she says its alright, take anything you want from me, anything." Jimi couldn't have said it any better, because my skateboard, Luna (Yes, I do name my boards), always brings a smile and makes everything all right.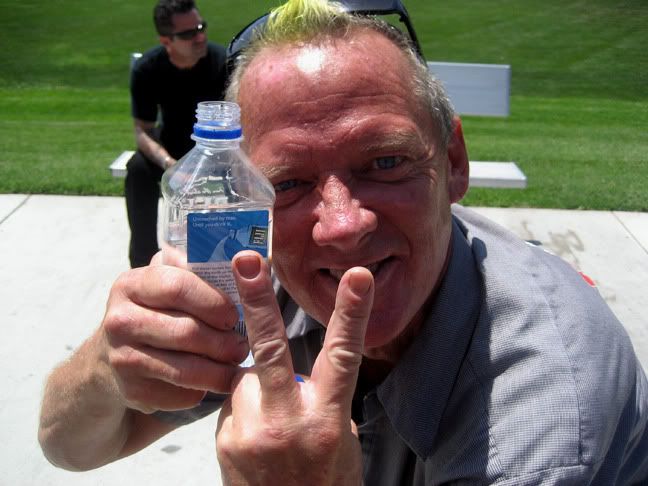 Fly on Waldo Yeah , yeah, yeah, and welcome back to downhill skateboarding.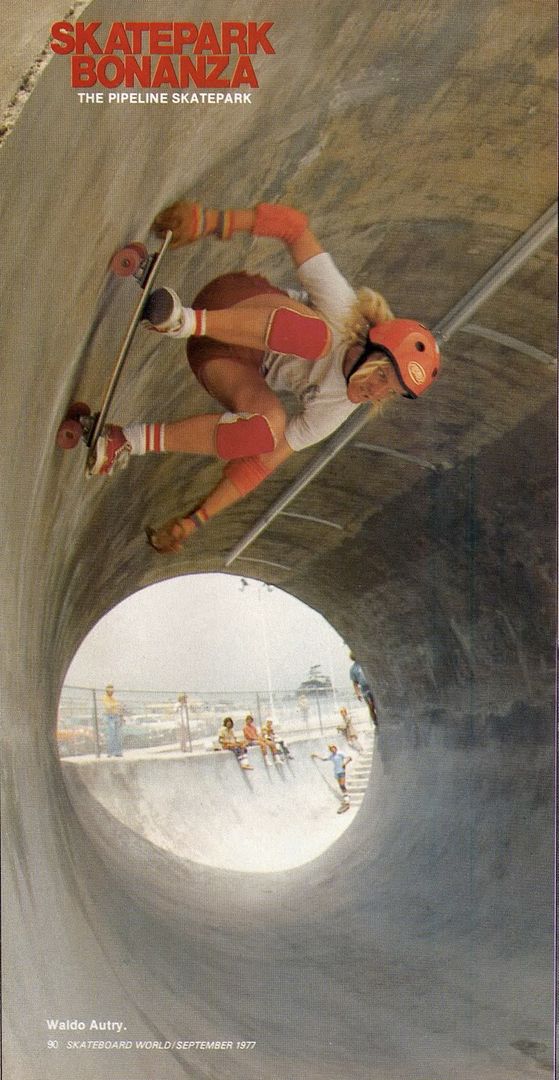 ---